Brian Westcott's Professional Wrestling Web Page!!
(Home of Westcott's Wrestling Archives)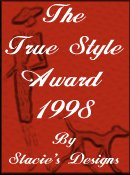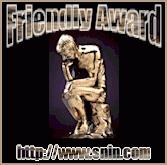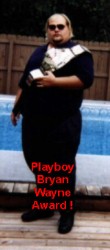 I have been a fan of professional wrestling since 1989. I started watching WWE Prime Time Wrestling on the USA Network and have been a fanatic ever since. Favorite wrestlers: my all-time favorite wrestler would have to be Barry Windham. He was great at being both a heel (rulebreaker/bad guy) and a babyface (fan favorite/good guy). My favorite Japanese wrestler is Jushin "Thunder" Liger. I remember watching Liger on WCW Main Event in 1991 when he started his feud with Brian Pillman over the WCW World Light Heavyweight Championship. The man is simply awesome!
Favorite promotions: I like a lot of Japanese professional wrestling and some Lucha Libre as well. I was sad to hear about the folding of both the USWA in Tennessee and Extreme Championship Wrestling. I loved Smoky Mountain Wrestling when it was around. (Thanks, Jim Cornette.) But I never thought I would see the day when Vince McMahon's World Wrestling Entertainment purchased Ted Turner's World Championship Wrestling and turned the pro wrestling world upside down. I am enjoying the products put out by Ring of Honor and Total NonStop Action.
My favorite play-by-play announcers/color commentators are: Mick Karch, Mike Tenay, Michael Cole, Joey Styles, Chris Cruise, Craig Johnson, Scott Hudson, Joe Pedicino, Jesse Ventura, Bob Caudle, Bobby Heenan, Tony Schiavone, Larry Zbyszko, Lance Russell, Jim Ross and the late Gordon Solie.
WESTCOTT'S WRESTLING ARCHIVES
This archive is based on 24 years worth of work researching from various sources such as Pro Wrestling Illustrated Weekly, Eric Chmiel's The Wrestling Tribune, Wade Keller's The Pro Wrestling Torch, Dave Meltzer's The Wrestling Observer Newsletter, George Napolitano and the Internet.
Here is a list of the following pages that have lists of various pro wrestlers and the championships they have won over the years:
Current: Daniel Bryan, Kurt Angle, CM Punk, AJ Styles, Austin Aries, Christopher Daniels, Oliver John, Bobby Sharp, Matt XStatic, etc.
Deceased: Chris Benoit, Bruiser Brody, Chris Candido, Kerry Von Erich, Andre The Giant, Owen Hart, Eddie Gilbert, Brian Pillman, Curt Hennig, Junkyard Dog, Lou Thesz, Ray Stevens, etc.
Japan: Jushin "Thunder" Liger, Riki Choshu, The Great Sasuke, Antonio Inoki, The Great Muta, Atsushi Onita, Tatsumi Fujinami, etc.
Mexico: Juventud Guerrera, Mil Mascaras, El Canek, Dos Caras, Fuerza Guerrera, etc.
Retired: Individuals who have retired, are missing, or on the independent circuit such as Bruno Sammartino, Harley Race, Arn Anderson, Steve Austin, Austin Idol, Ricky Steamboat, Bret Hart, Nick Bockwinkel, etc.
Women: Manami Toyota, "Cheerleader" Melissa Anderson, Akira Hokuto, "Ivory, Shinobu Kandori, Lita, Trish Stratus, Missy Hyatt, Madusa, etc.
INTERNATIONAL PROFESSIONAL WRESTLING HALL OF FAME
If you love women's pro wrestling, check out CHICK FIGHT! Another great web site on women's pro wrestling is Dave Prazak's SHIMMER Women Athletes!
Dave Scherer has his own web site called www.pwinsider.com
An article on the history of the National Wrestling Alliance!
A SHOOT interview with "Nature Boy" Buddy Landel from his days in Smoky Mountain Wrestling.
The Wrestling Clothesline by Brett Schwan!
Scott Teal's Wrestling Legends
I am a proud Lifetime member and the 2012 Red Bastien Friendship Award Recipient of pro wrestling's fraternity order: The Cauliflower Alley Club.
I am a major contributor of Solie's Title Histories, a comprehensive guide to many different pro wrestling championships. It is part of Solie's Vintage Wrestling.
Iceman's World to Classic Wrestling! There is also Iceman's Classic Wrestling Chat Forum.
Check out the Wrestling Information Archive!
The Ultimate Wrestling Resource!
Two other great pro wrestling sites are: http://www.ddtdigest.com
Shannon Rose's site: http://prowrestlingdaily.com/
Check out the Wrestling Classics site!
"The Boogie Woogie Man" Jimmy Valiant
The official Skandor Akbar tribute site!
Lus Lurid's Wrestling Video Tapes
Derek Gordon's site: http://www.diehardprowrestling.com/
Disclaimer: This web page presents FREE information on professional wrestling and is NOT affiliated with WWE, TNA ROH, or any other pro wrestling organization. This page is for pro wrestling fans or anyone else interested in professional wrestling.
Sign My Guestbook

View My Guestbook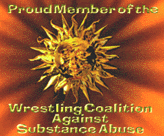 Comments, questions, etc. can be mailed to: brian@brianrich.net
Starting Point: http://www.stpt.com
http://www.market-tek.com